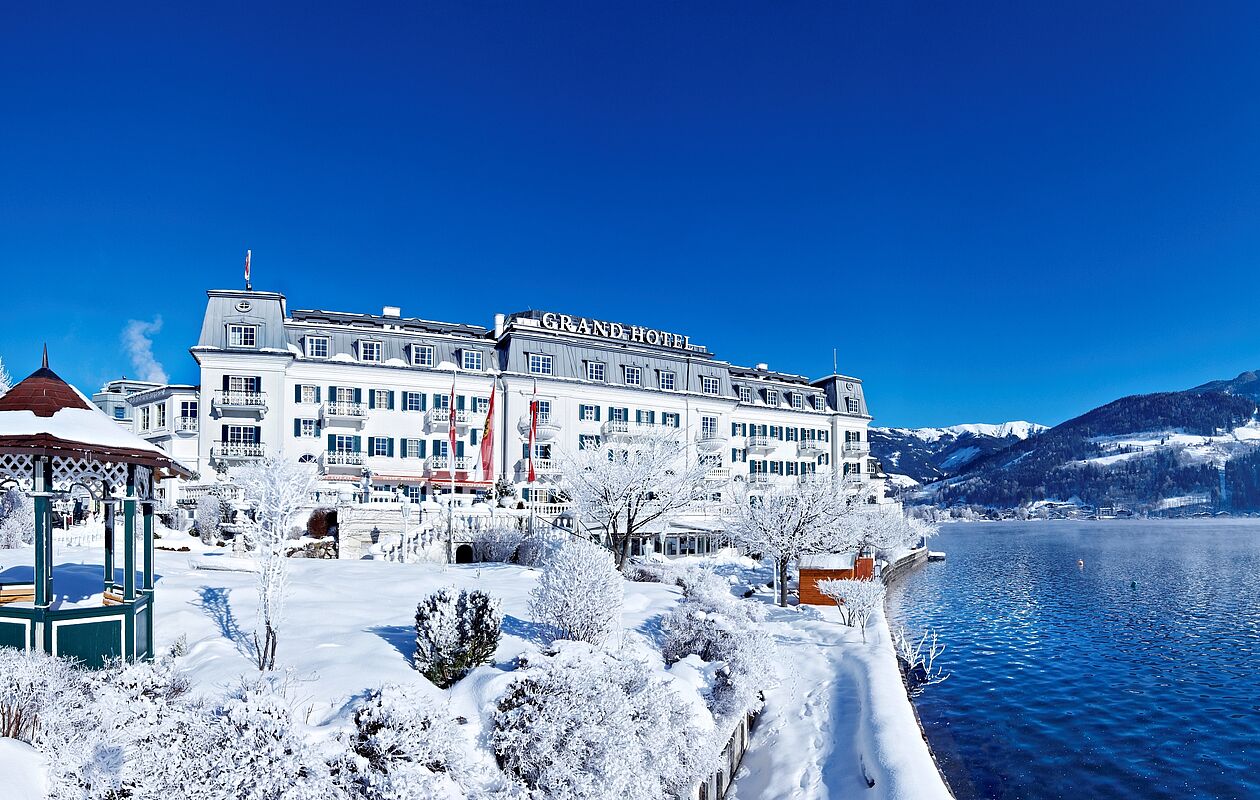 SCROLL
The Grand Hotel

Zell am See
GRAND HOTEL ZELL AM SEE is situated in a unique location on a private peninsula directly at the shore of Lake Zell. The 4-star-superior GRAND HOTEL ZELL AM SEE affords you Austrian congeniality, alpine coziness, a breeze of imperial luxury and romance, a tinge of nostalgia combined with responsive service at 4**** superior level.
Look forward to the generous spa and wellness programme of the GRANDSPA right at the top of the wellness wing with fantastic views and the family-friendly Classic Spa with pool and direct access to the lake. Live and dream in the traditional and lovingly furnished rooms and suites. Enjoy the special location of our house directly at the blue shimmering Lake Zell!
Your general manager
Bettina Mayerhofer
Current cancellation conditions for the winter season 2020/21
So that you can start planning your winter holiday without worries and the highest possible level of security, we add the following cancellation conditions:
05.12.2020-18.12.2020: free of charge up to 3 days prior to arrival
19.12.2020-10.04.2021: free of charge up to 7 days prior to arrival
We offer you the option of canceling the winter holiday free of charge if:
• There is an official travel warning for entire Austria or the region Zell am See
• the borders to Austria / Salzburg are officially closed
• You have tested positive for Covid-19 (presentation of a positive test result required) or you are in officially ordered quarantine
Refund for ski tickets: Unused days - from the day of illness - will be reimbursed in the event of illness or accident. In the event of an official closure of the ski area, all unused days of skiing will also be reimbursed after the closure.
Impressionen
aus dem Grand Hotel