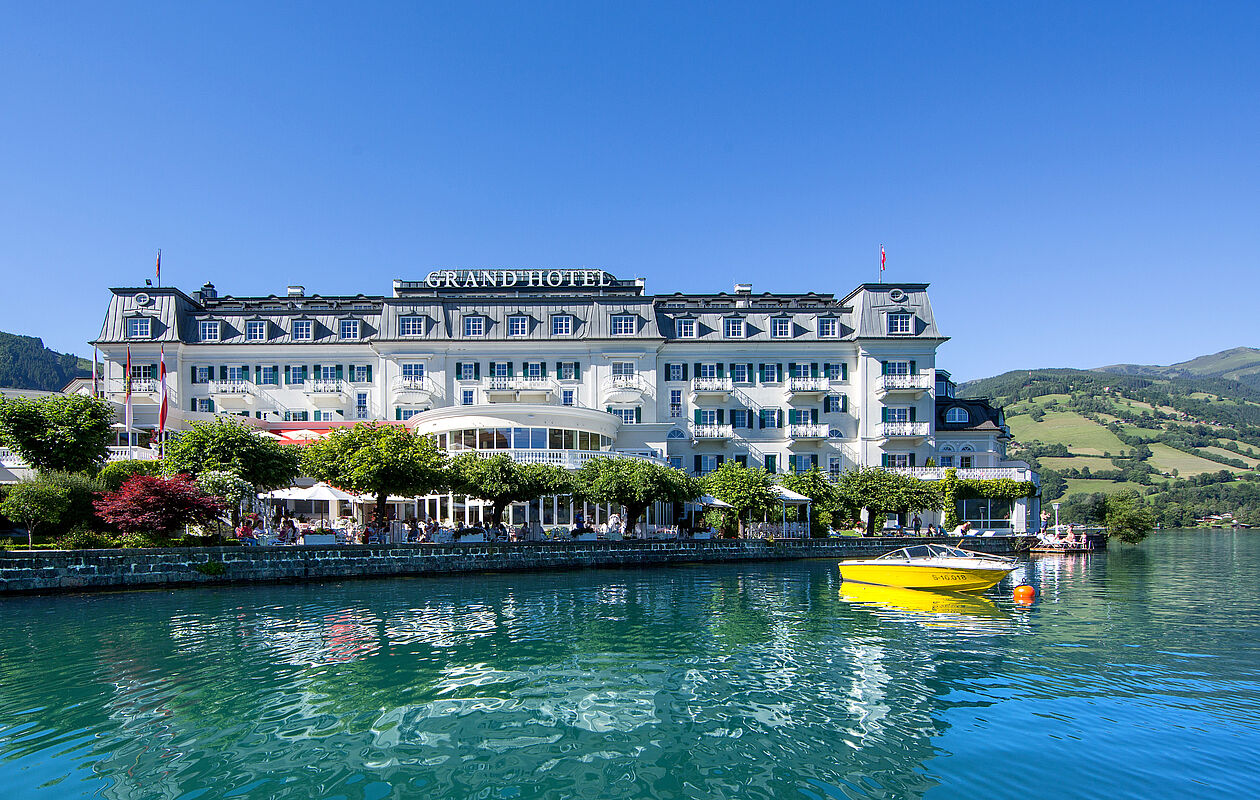 SCROLL
The Grand Hotel

Zell am See
GRAND HOTEL ZELL AM SEE is situated in a unique location on a private peninsula directly at the shore of Lake Zell. The 4-star-superior GRAND HOTEL ZELL AM SEE affords you Austrian congeniality, alpine coziness, a breeze of imperial luxury and romance, a tinge of nostalgia combined with responsive service at 4**** superior level.
Look forward to the generous spa and wellness programme of the GRANDSPA right at the top of the wellness wing with fantastic views and the family-friendly Classic Spa with pool and direct access to the lake. Live and dream in the traditional and lovingly furnished rooms and suites. Enjoy the special location of our house directly at the blue shimmering Lake Zell!
Your general manager
Bettina Mayerhofer
Cancellation policy summer 2022
Much is uncertain in times like these. But we want you to feel safe. We have therefore eased our cancellation conditions for the summer holiday 2022.
Beginning of May till November 2022: cancellation is free of charge up to 14 days prior to arrival. From 13 days to 8 days prior to arrival the cancellation fee is 50% of the travel price; within the last 7 days prior to arrival and in the event of early departure the cancellation fee is 90% of the travel price.
What happened if:
If you cannot take your well-deserved vacation because you are sick yourself, have tested positive for COVID or have to be quarantined because of a relative in the same household?
For this occasion we recommend the hotel cancellation insurance of the European Travel Insurance.