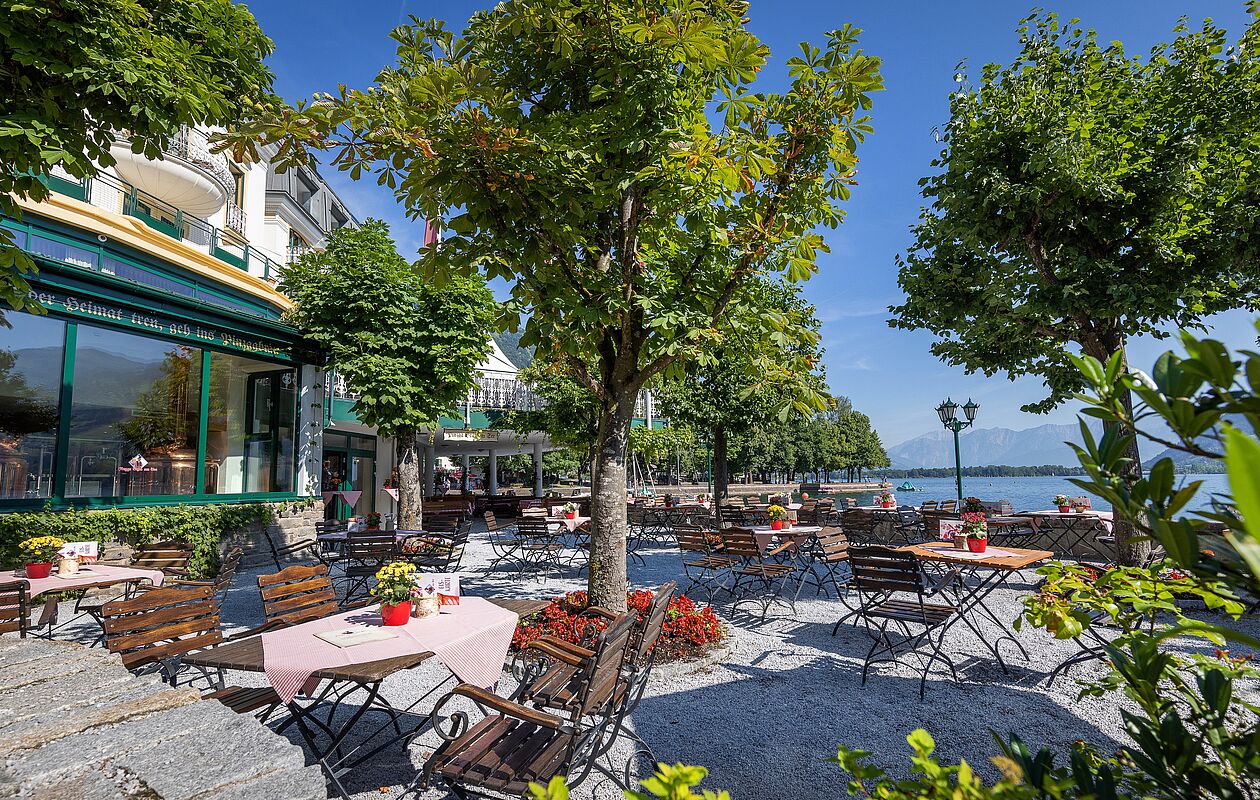 SCROLL
Pinzga Bräu

Down-to-earth food
Welcome to our Pinzga Bräu restaurant. We offer Austrian hospitality, a rustic atmosphere and down-to-earth food directly next to Lake Zell.
In wintertime, we invite our guests, once a week to the traditional Pinzgauer evening in the restaurant Pinzga Bräu. As part of the half-board, our guests can enjoy hearty dishes from the region and experience traditional live folk music.
In summer, the "Pinzga Bräu am See" with its cosy outdoor dining area is the perfect place to enjoy hearty delicacies. The menu contains not only traditional roast pork with dumplings and pickled cabbage but also many other dishes to enjoy over a glass of beer. The pastry chefs in the neighbouring GRAND HOTEL bake two dozen types of sweet indulgences that you can enjoy in the restaurant and lakeside outdoor dining area.
Our Pinzga Bräu is open daily from 10:00 am to 06:00 pm for you.
(Middle of June to September)
Every Saturday & Sunday from June until September, enjoy an early-morning drink with vibrant live folk musik at Hundertwasserplatz in the GRAND HOTEL ZELL AM SEE. Experience the delight of informal company and authentic encounters with good, plain fare right next to beautiful Lake Zell.