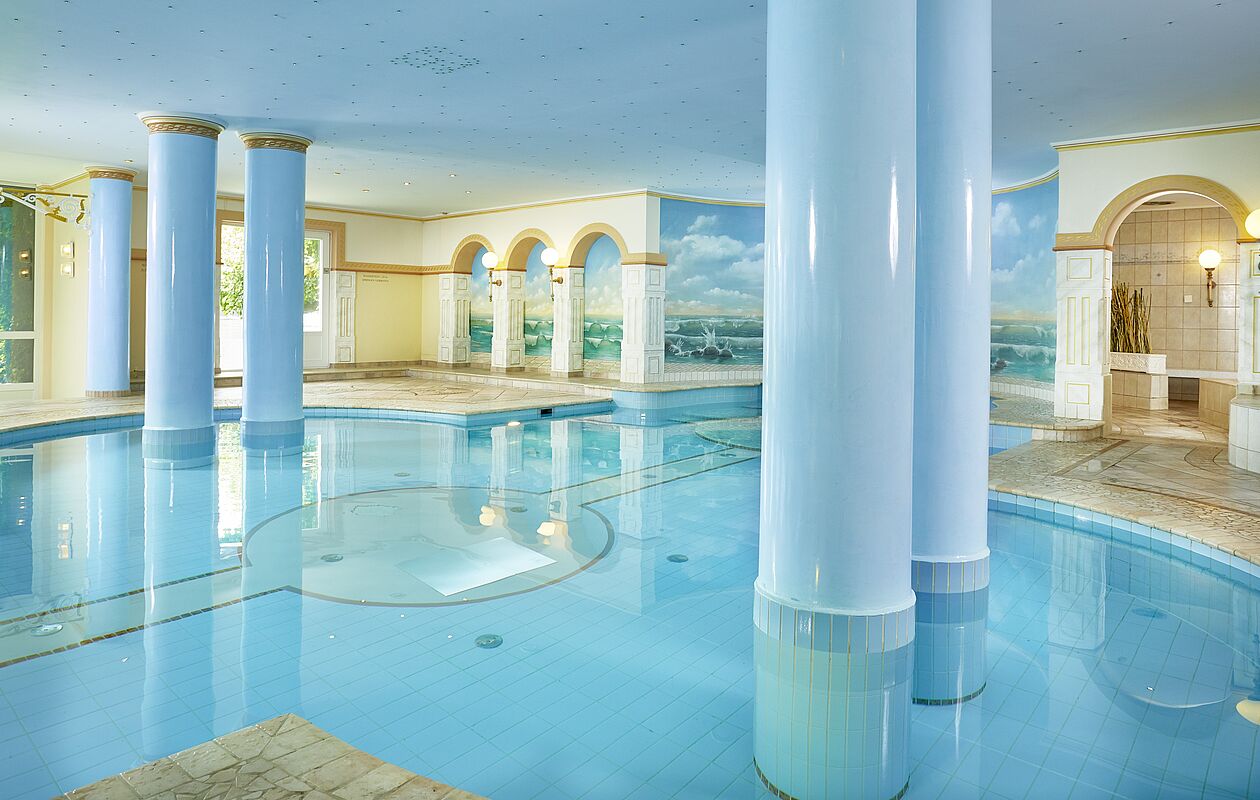 SCROLL
The Classic Spa is located in the imperial wing and has an indoor swimming pool with underwater massage, Jacuzzi, whirlpool, 2 saunas (textile sauna) and a fitness room.
It's not only families with children who feel at home in the Classic Spa and look forward to summer with direct access to Lake Zell and the exclusive, private bathing beach (750m²) with a large sunbathing area in a wonderful location at the top of the peninsula.
Opening hours Classic Spa:
Panoramic indoor swimming pool open 7am - 9pm
Classic sauna world open 3pm - 9pm (textile sauna)
Exercise means fun and enjoyment
Fitness room
Benefit from our spacious and light-flooded fitness room with its views of the lake. Our fitness room features Technogym machines for endurance training and strengthening the cardiovascular system.
More machines are available for training your back and stomach muscles.
Treadmill, exercise bicycle, back trainer, cross trainer, back exercises, dumbbells, barbells, Nordic walking, Ab trainer, butterfly and exercise mats.
Our fitness room in the Classic Wellness area is open daily from 7am to 9 pm. Guests of the GRAND HOTEL are welcome to use the fitness room free of charge.