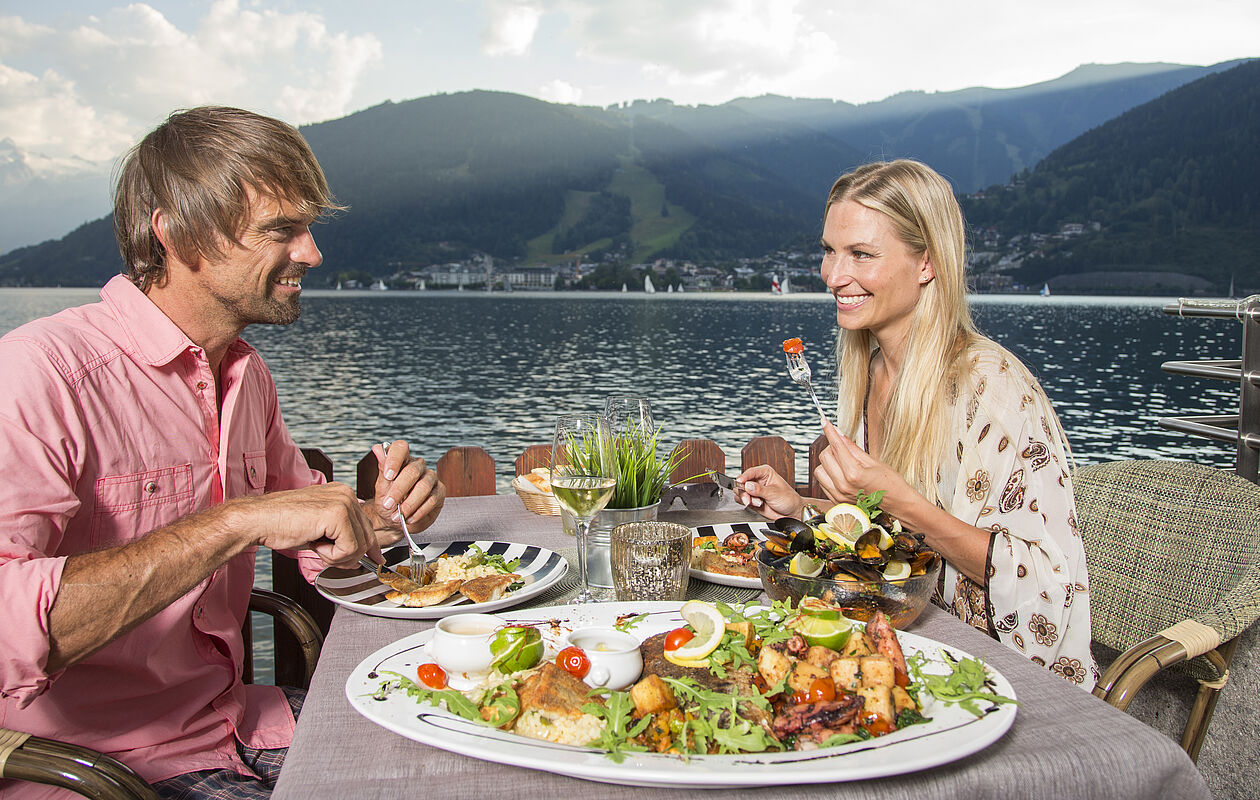 SCROLL
City Life Experience

Diverse Zell am See
The urban flair and the impressive Alps ensures that your stay in Zell am See is a unique experience. Stroll through the charming center of the romantic mountain town, saunter through the special shops or visit the atmospheric local events.
From festivals to classical concerts, from top sporting events to social celebrations, there is something for every taste. An abundance of bars and restaurants tempt you with their culinary delights and pleasurable discoveries. Experience the typical cozy alpine flair of the small town in Salzburger Land at the weekly market. Or see if Lady Luck is on your side, in the exclusive Casino Zell am See and enjoy a touch of luxury in the heart of the town.
Hardly any other region in the Alps offers as many different events, spectacular day-trip destinations and alpine sights as close together as you can find in Zell am See.
"Rien ne va plus"
Casino Zell am See
"Rien ne va plus" once the golden ball is rolling in the Casino Zell am See. The elegant setting with a spectacular view of Zell Lake creates a unique casino flair over an area of 800m². From roulette to blackjack to poker, the casino holds everything that makes the gamble heart beat.